Defystain.com is pleased to announce that all Defy and Masonry Saver products are now available to be shipped to Canada! Order direct and save on all the Defy exterior wood and deck restoration products. All Defy products ship duty free to Canadian residents.
Defy Extreme Stain Canada – The Defy Extreme Wood and Deck Stain is the the newest and longest lasting of the Defy Stains. It offer advanced UV protection by incorporating nano-sized zinc oxide particles that reflect the UV light.
Defy Wood Cleaner Canada – Defy Exterior Wood Deck Cleaners, Strippers and Brighteners
Defy Concrete Sealers Canada – Defy and Masonry Saver concrete sealers and water repellents offer the highest level of protection for all types of  Masonry surfaces.
Apr 15 2011
Looking to purchase Defy Deck Stains? Then visit one of the main distributors on the Internet at:
DefyStain.com is operated by The Sealer Store and is the single largest wood deck stain distributor on the Internet. They offer free shipping on all 5 gallon pails of Defy Stains and Masonry Saver Products.
DefyStain.com is now shipping to Canada as well. Duty Free!

Apr 1 2011
We are pleased to announce that The Sealer Store  is now shipping wood restoration products to Canada!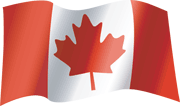 In the past Canadians have been restricted to buying inferior wood and deck restoration products from their local Big Box stores. Now they can buy directly from The Sealer Store and have them shipped across the border to their door. This is a first time that these high-end wood and deck stains have been available to Canadians.
Here is a list of some wood deck stains in Canada, now available for the first time:
-TWP Wood and Deck Stain (TWP 200 Series Only)
-Restore-A-Deck Wood Cleaners and an Brightener Kits
-Defy Exterior Wood Deck Stain
The Sealer Store sells a variety of Canadian wood restoration products such as:
Wood and Deck Cleaners and Brighteners
Log Cabin Stains
Cedar Home Stains
Concrete Sealer and Water Repellents